Classical Trancelations – Helsinki New Year Concert
The New Year will be rang in with an unforgettable arrangement of hit songs and sparkling star performers! New Year's Eve's Classical Trancelations – Helsinki New Year concert is an audio-visual spectacle that brings together the most legendary dance music classics and the power of a symphony orchestra in a way you've never seen before.
The Ballroom in Helsinki City Hall is transformed into the stage for the New Year's event, and a number of Finland's leading artists perform as soloists of the Helsinki Philharmonic Orchestra, including Chisu, Nelli Matula, Redrama, Olavi Uusivirta, MARiANNA, Paleface, Pete Parkkonen, Robin Packalen, Jesse Markin, Tapani Rinne and Darude.
The setlist, which is a collection of the most iconic pieces of dance music of recent decades and features artists such as Daft Punk, Depeche Mode, Avicii and the Prodigy, has been compiled especially for the New Year's Eve celebrations. Finnish gems include Bomfunk MC's Freestyler as well as Sandstorm by Darude, which brings the year to an end in an epic symphony orchestra version.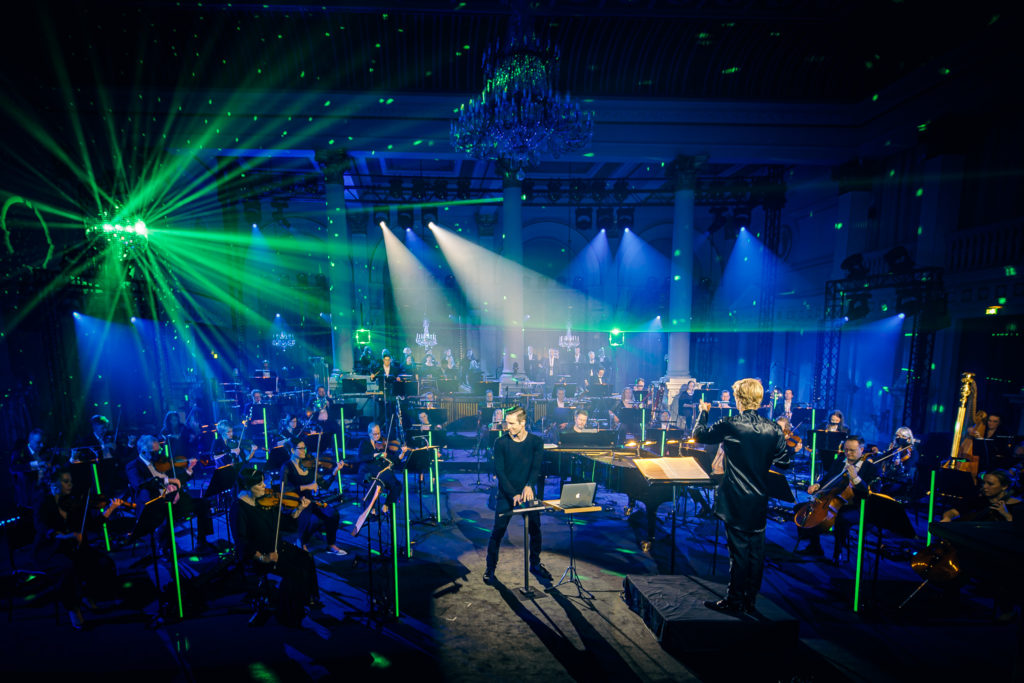 The concert programme has been curated by Tapio "DJ Orkidea" Hakanen, and the songs have been arranged by experienced names in game and film music, Petri Alanko and Pessi Levanto. The Helsinki Philharmonic Orchestra will be conducted by Eero Lehtimäki, and the Ahjo Ensemble chamber choir also takes the stage.
Classical Trancelations have previously been performed in 2016 as part of the Helsinki Festival and in 2018 at giant concerts in the Hartwall Arena, which received raving reviews from both the audience and the media.
Classical Trancelations – Helsinki New Year concert & Ringing in 2021 broadcast on Yle TV1 and Yle Areena on 31/12/2020 from 22:30–01:00.

Photos: Petri Anttila ja Karo Holmberg